NW Library and EPCC Links
Forgotten No More: Korean War POW Tells Story of Survival
Article first published in Vol. 29, 2011.
By Heather Coons
View pdf version
In 1945, World War II came to an end, and Western Europe started to rebuild. With Japan's surrender, reconstruction began there. American soldiers returned home and the nation was "booming," in economics as well as in babies. It was time to enjoy the good life.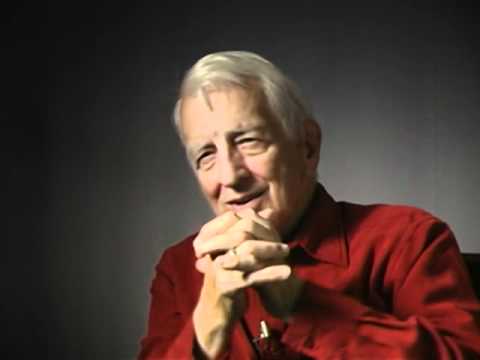 View Borderlands
Video History interview
Retired Command Sgt. Maj. Jerry Sperbeck survived more than two years in a North Korean POW camp. (Photo courtesy of El Paso Community College Northwest Campus)
Not so elsewhere. In Eastern Europe, the Soviet Union, under Joseph Stalin's command, began its domination of smaller adjacent states. China was in the hands of the communists. The Cold War had begun. Its first battleground: Korea.
At the end of World War II, Korea had been divided along the 38th Parallel, with the Soviets in control of the North and America in control of the South. Both the Soviets and Americans were supposed to play a temporary role in the development of the newly divided country, leaving the two states to form their own governments. In the South, the Republic of Korea (ROK) was born under pro-West leader Syngman Rhee. In the North, communism reigned under the leadership of Kim Il Sung.
On June 25, 1950, with aid from the Soviets, the North Korean People's Army (NKPA) descended upon South Korea, intent on reuniting the country by force. The nations of the world were outraged. President Harry S. Truman feared that if Korea were taken by the communists, much of Asia would soon fall. The UN Security Council unanimously passed resolutions calling for international assistance for South Korea.
The majority of the dispatched UN troops were American. More than half a world away, US soldiers battled not only the North Koreans, but extreme temperatures and impassable mountain ranges. Unexpectedly, 100,000 Chinese troops dug into those mountains and turned Korea from a policing action into a bloodbath as UN troops valiantly struggled to hold defense lines.
Heartbreak Ridge, Bloody Ridge, Porkchop Hill: those are just a few of the most horrific battles of the Korean War, but they weren't the only battles for survival being waged. At the same time, in the mountains to the north, UN prisoners of war were being held in concentration-style camps. Their enemies were not only the communists, but starvation, dysentery, dehydration and torture.
Retired Command Sgt. Maj. Clarence Jerry Sperbeck stated during an April 2011 telephone interview with Borderlands student editor Heather Coons that POW Camp #1 almost broke him many times. "How did I survive? By the grace of God and the skin of my teeth," he said.
Sperbeck was born Nov. 27, 1931, in Clark Mills, NY, and like that of many of his generation, his childhood was dominated by the Great Depression and then World War II. His family moved about once every year in order for his parents to find work to support nine boys and three girls, which made making friends quite difficult. Although he rather would have been playing soccer, Sperbeck would join his family working in the fields during summer breaks; then half-way through the seventh grade, he quit school and worked in a bowling alley picking up pins.
Finding himself unemployed, Sperbeck joined the Army and took his oath of enlistment on July 26, 1949. After 14 weeks of basic training at Fort Dix, NJ, he went to Fort Benning, GA, assigned to the Fire Department. In early 1951, Sperbeck reenlisted on a "short" (voluntary early reenlistment) and headed to his new assignment: Korea.
In February 1951, Sperbeck departed from Seattle, WA. More than 3,500 soldiers were aboard his troopship crossing the Pacific that winter. After two weeks of freezing cold temperatures, no duties and no entertainment (not even cards), Sperbeck arrived in Japan. Two days after that, he landed in Pusan, South Korea.
During the first week of March, then Pfc. Sperbeck took a train to Seoul, where he boarded a truck headed for the 35th Regiment located south of the Imjin River. As an ammo bearer for a 57mm recoilless rifle squad, Sperbeck joined the 25th Infantry Division, 2nd Battalion, F Company Weapons Platoon.
After launching a spring offensive, the communists attacked the 35th on April 24. Sperbeck and his platoon were positioned on a hillside, silently watching the Chinese descend into the valley below. On June 12, 2008, he told the Fort Bliss newspaper, The Monitor, that the start of that fateful battle looked like the beginning of a rainstorm. "You see a plop and the dust falls up and down, and you see (another) plop … plop … plop as they registered their guns. Then all hell broke loose."
In his documented debriefing conducted by the US Army, Sperbeck went into detail about that battle and his ensuing capture. After being ordered to withdraw and rendezvous 15 miles to the south, Sperbeck and 15 others got lost behind enemy lines. Marching during the night, they avoided detection. When they spied US vehicles, they descended the mountains in the morning, only to come upon the Chinese. After being hit in the back by the force of a concussion grenade, Sperbeck was captured by communist forces.
In the debriefing document, Sperbeck described the march north. He stated that POWs were "humping and pushing it," marching for 90 minutes at the Chinese pace (30 or 40 steps a minute faster than the American pace), followed by 15 minute breaks. Exhausted, POWs would collapse. Suffering from the cold and covered with frost when they got up, many of the POWs were without shoes, socks or winter uniforms, which were confiscated by the Chinese. By the time they were able to bathe at natural springs, men with boots who had not taken care of their feet easily succumbed to trench foot and gangrene, rotted toes coming off in their socks.
"You didn't have any food. You didn't have anything to drink. You didn't have anything," Sperbeck stated in his debriefing. "What happened if you were marching and fell out? ... They shot you."
After more than three months of marching over mountains at night and hiding from American planes during the day, Sperbeck and the other POWs arrived at Camp #1 in Changsong, North Korea.
While Sperbeck and the other POWs marched north, the tide had turned in America's favor with the 1951 May Massacre, in which more than 65,000 Chinese troops were killed by American artillery.
go to top
At the beginning of the war, UN soldiers had attempted to advance towards Seoul from Osan only to be driven down to the southern tip of the Korean peninsula. Forming a defense line known as the Pusan Perimeter, Gen. Johnny Walker ordered troops to "stand or die" and began the largest military mobilization in history. UN troops landed at Inchon on Sept. 15, 1950, and began advancing into the mainland. On Sept. 16, soldiers began advancing out of Pusan, intent on uniting with the other UN troops to form a defense line in an effort to push the communist forces out of South Korea.
On Sept. 19, UN troops liberated Seoul and then pursued the NKPA north of the 38th Parallel. In early October, UN soldiers were once again pushed back into South Korea by unforeseen Chinese soldiers. By December 1950, UN troops were in a full retreat, and Seoul was once again occupied by the communists.
That same month, Walker was killed in an unfortunate jeep accident and replaced by Lt. Gen. Matthew B. Ridgeway. Declaring that there would be no more retreats, Ridgeway began to restore soldiers' confidence and brought in fresh troops and supplies. By March 1951, when Sperbeck arrived in Seoul, the city was once again under UN control.
UN casualties were becoming unacceptable, and military leaders were no longer allowed to launch an offensive with more than a platoon. The Chinese took advantage, sending large numbers of troops to one point along defense lines. The results were bloody hand-tohand battles which continued until the end of the war while defense lines remained virtually unchanged.
Truce talks began on July 10, 1951, and, thanks to the communists' stalling tactics, continued for two years. Knowing the United Nations' distaste for casualties, the Chinese figured that allied troops would eventually pull out of Korea if the battles continued. The primary obstacle to the talks, however, was the concept of "voluntary repatriation." Many of the Chinese and NKPA POWs had no desire to return to their communist homelands.
While truce talks stalled, the UN POWs held in the five camps in North Korea suffered. Upon arrival, POWs were interrogated on everything from military information to details about family and friends, where they lived and how much property they owned. They were threatened, beaten and tortured.
Many POWs died during their first few weeks of captivity. Those who lived faced a constant struggle for survival. Sperbeck shared a 10 feet by14 feet room with nine other POWs. Food consisted of small portions of rice mixed with sorghum and cracked corn. There was no medical care.
Daily activities in POW camps included attendance at political indoctrination classes on the benefits of communism, about which the POWs had to write reports. They also had to haul firewood and water into the camp and clean latrines and food bowls, which doubled as wash basins. When they could, prisoners went swimming or played volley ball, cards or chess.
For the "reactionary," or uncooperative POW, like Sperbeck, punishments included loss of privileges (like receiving letters from home), isolation and beatings. Captors also tried to turn fellow POWs against troublemakers by singling them out to appear as snitches. But according to Sperbeck's debriefing document, the number one form of punishment was starvation. "When they got mad at you, … they played games with your food." Many POWs suffered from dysentery, dehydration and blindness caused by malnutrition. Sperbeck, down to about 80 pounds, almost died several times.
In The Monitor, Sperbeck described the treatment he and 49 others received when put on sick leave. After being taken to a run-down Buddhist temple, a communist political commissar, whose duties were to ensure military loyalty and party principles, surgically inserted animal organs into the POWs' bodies, a crude form of the "monkey gland operations" conducted by the Russian doctor Serge Voronoff in France in the 1920s and 1930s. According to a 1954 Senate Report on Korean War Atrocities, the communists believed the operation could supposedly heal and rebuild a man. Left there to rot, the soldiers squeezed the putrid incision sites until all the animal tissue was removed.
Some POWs cracked under communist pressure. In an effort to gain special privileges and better food rations, they turned on their fellow soldiers. In another Monitor article entitled "POW/MIA Honored," Sperbeck told Michael Garrett that those instances were the exception, not the rule. "I have never heard any POW claim to be a hero, but when I was captured, I was surrounded by them. Many of them saved my life several times," Sperbeck stated.
In the spring of 1953, several factors changed the course of the truce talks. Dwight D. Eisenhower, a five-star general and World War II hero, was the new president, America had developed the atomic cannon and Stalin had died. The new leaders of the Soviets wanted their Asian allies to wrap things up. On July 27, 1953, at 10 a.m., the war officially ended with a cease fire.
According to his debriefing, Sperbeck stated that the news about the armistice agreement was met with disbelief by POWs, but hope bloomed when they began to receive more food, and in celebration, they made cookies. On Aug. 19, 1953, after 27 months and three weeks, Sperbeck was going home, ironically, on the same troopship he had arrived on.
Image caption: Sperbeck was reunited with family after the Korean War. Photo courtesy of Jerry Sperbeck.
Not all were so lucky, as 389 known US POWs never returned. "They marched them into China. I saw them. They tried to keep me," Sperbeck stated in his debriefing.
Twenty-one POWs chose to not repatriate.According to Remembered Prisoners of a Forgotten War by Lewis H. Carlson, their decision set off a tidal wave of communist brainwashing propaganda. In American popular culture, movies like "The Manchurian Candidate" and "Citizen Cane" vilified returning Korean POWs. They were viewed as the new communist threat to America.
"I was investigated by everybody. The FBI, Central Intelligence, everybody," Sperbeck told El Paso Community College library employee, David Flores, in an interview conducted at EPCC's TV studio. "They could have cared less if I was a serial killer. They wanted to know if I was a communist."
Despite the treatment Sperbeck received, he continued in his military career, working as a drill sergeant and then as a recruiter. After seven years without a promotion, due mostly, in Sperbeck's opinion, to his inaccurate war records and the overwhelming fear of communism, he transferred from Infantry to Air Defense in 1956, where he worked as an Ajax Section Chief, Hawk Missile Launcher/Mechanic, Hawk School Instructor and a Hawk Battery Missile Maintenance Chief. In April 1958, his work in Air Defense brought Sperbeck to El Paso.
In 1967, Sperbeck returned to South Korea, this time not for combat, but to ensure that defense missiles were operational. Although he could have gotten out of the assignment, his new wife, Maria Estella, was adamant that being sent to Korea was better than Vietnam. "I was angry, just pissed at being there," Sperbeck told Borderlands. "But you know who won that argument."
Although Sperbeck had only completed elementary school, he earned his GED in 1954 and had two years of college completed by the end of his service in February 1970 when he retired as a Battalion Missile Maintenance Chief. Three days after his retirement, Sperbeck enrolled at the University of Texas at El Paso, where he earned two teaching degrees.
After retirement, Sperbeck joined the US Army Civilian Service in July 1971. He served as an instructor; Arts and Crafts Director; Morale Support Officer at William Beaumont Army Medical Center; Fort Bliss Youth Services Director; and Fort Bliss Marketing, Advertising and Sponsorship Director before recently retiring.
Sperbeck has also served his community as Fort Bliss Non-Appropriated Fund Sponsorship Director, and as Operation Santa Claus Marketing Director. He has served as the President of the Fort Bliss General of the Army (GOA) Omar Bradley Chapter, Vice-president of the Association of the US Army Corporate Membership, (civil service positions) and to this day is still an active spokesman for POWs and the military, as well as a grant writer for Creative Grants.
On Nov.10, 1997, during a Veteran's Day celebration at Fort Bliss, Sperbeck was finally awarded the Purple Heart. After numerous attempts, Sperbeck's inaccurate war records were officially amended in August 1998.
Regardless of all his struggles, when asked by The Monitor if he would go back and do it all again, Sperbeck replied in the affirmative, "because that's what soldiers do."
Although there are some very good books, like March to Calumny, by Albert Biderman, documentaries, like "Freedom is not Free: The History of the Korean War," and material produced by the US military available on the Web, such as Graybeards, the official publication of the Korean War Veterans Association, according to Sperbeck, much of the information printed about Korea's wartime history and its troops is slanted and inaccurate. Because of this, Korean veterans have termed themselves "forgotten."
Although today soldiers are provided with help for post-traumatic stress disorder, Korean War POWs and veterans were not provided with any type of support. "We had to fight our own demons," Sperbeck told Borderlands. "You didn't want them [the military] to know you had trouble. You'd be out of a job."
While Sperbeck attributes much of his emotional healing to the support of his wife, many POWs found their experiences too difficult to even speak about, especially to those who had no understanding of what they had been through. In response, POWs formed their own support groups. Locally, an informal POW support group meets the second Saturday of every month at St. Paul's United Methodist Church at 7000 Edgemere in the Community Room. For more information on official groups, readers may contact Roy Aldridge, president of both the El Paso chapter and Texas Korean War Veterans Association at 915-494-0411.
Department of Defense figures say that 33,742 Americans died in Korea; 92,134 were seriously wounded; 7,245 were taken as POWs; 2,847 died in camps and on marches; and 389 known POWs disappeared. Official reports estimated the Korean POWs' death rate to be about 40 percent, comparable to other wars, but, according to Carlson, most experts disagree. The total listed as missing in action and declared dead is 4,821, many of whom are believed to have perished in death marches and camps, placing the death rate closer to 67 percent.
While the fate of every MIA will probably never be known, according to Sperbeck and other survivors, many were buried on a hill in North Korea. In a poem, almost considered an anthem among POWs, an unknown author (most likely a POW who later died) described the final resting place of more than 1,000 "American braves" in a "forgotten war:"
Six foot by two foot by one foot
deep, in a Korean hill they sleep
Young and old, all wondering why
sixteen hundred had to die―
………………………………….
We go home to enjoy our fill
they are still there on that lonely hill.
Tags: Biography